Jerry won best poster for Science and Technology Day 2022
Brutally Cutting Bacteria
Jerry won the best poster (1/104) at Science and Technology Day 2022, Chalmers.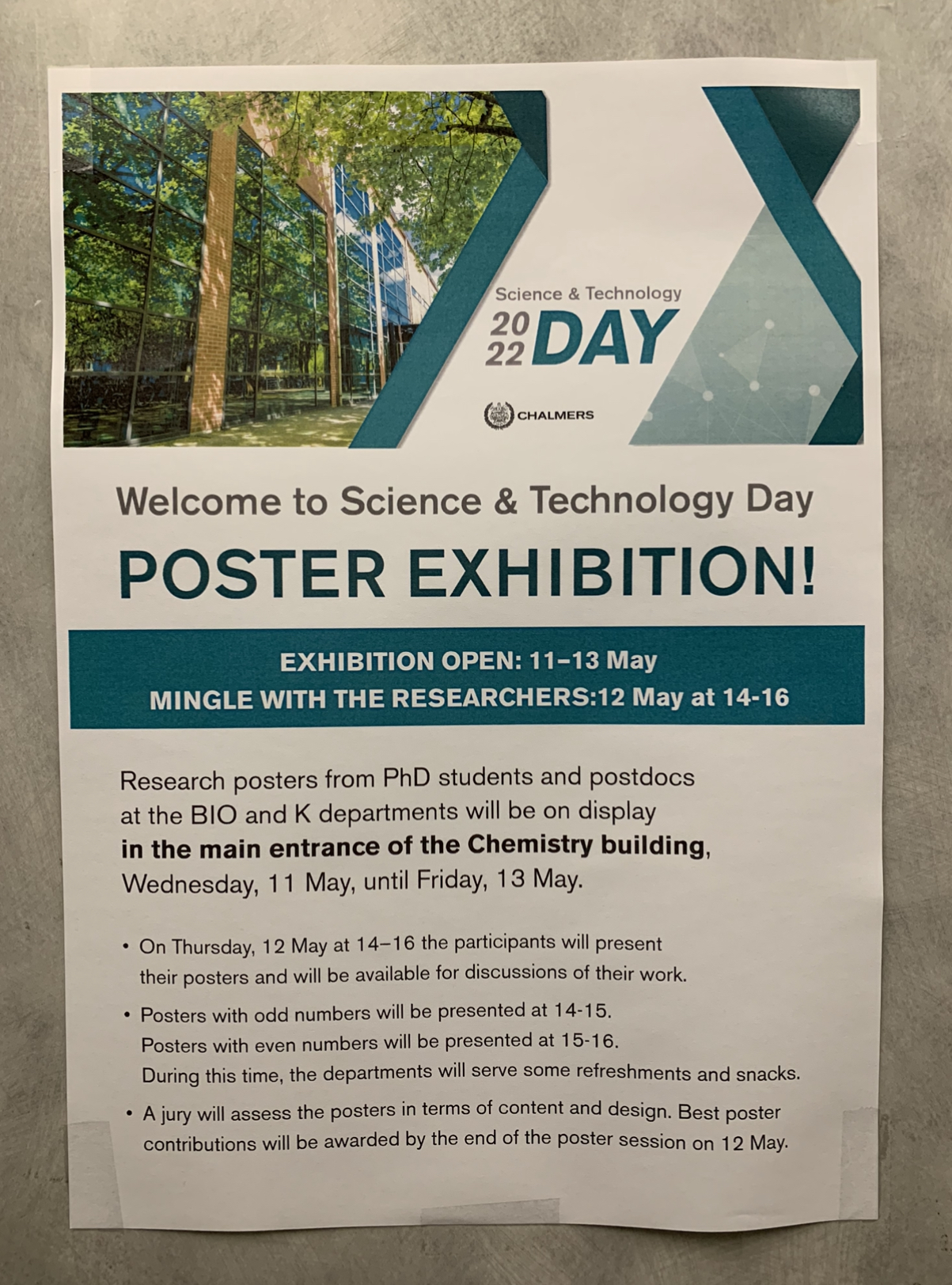 Chalmers internal news: https://intranet.chalmers.se/en/current/news/bio-k-best-poster-awarded-at-the-science-technology-day/
News from the Chalmers Internal:
On 12 May researchers from BIO and K were finally able to meet for the joint scientific event Science & Technology Day. This year's poster exhibition attracted both a large number of exhibitors and many visitors.
This year's best poster was presented by Zhejian Cao, postdoc at BIO, with the headline "Brutally cutting bacteria?".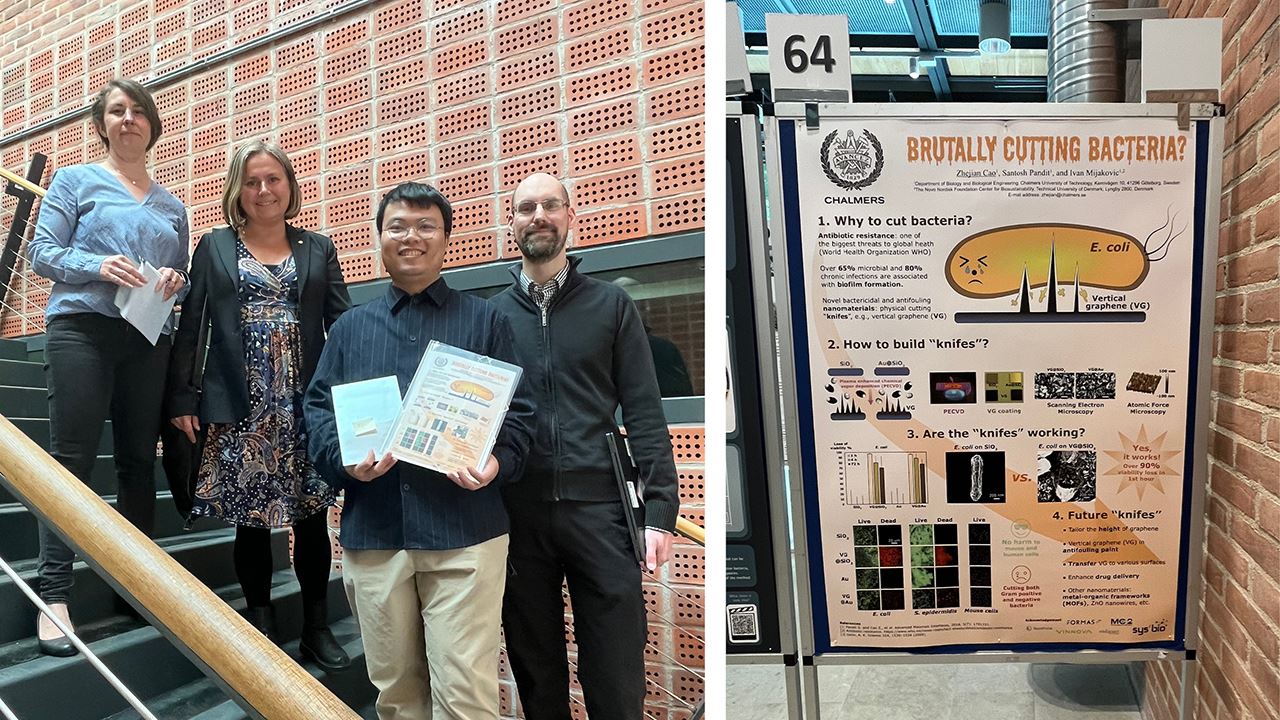 On Thursday 12 May, Science & Technology Day, a joint event for Biology and Biotechnology and Chemistry and Chemical Engineering, was back after a two-year break due to the pandemic.
More than 100 posters were on display in the poster exhibition in the entrance of the chemistry building, where researchers at both departments presented their research projects.
Zhejian Cao, postdoc at the Divison of Systems and Synthetic Biology, presented this year's best poster "Brutally cutting bacteria?" and was awarded a 15,000 SEK contribution to participate in a scientific conference of interest.
The jury's motivation: "A brutally attractive, eyecatching and fun poster addressing a huge societal problem with a cutting edge technology. Clearly posed question with understandable answers and high scientific impact."
Comments from Andreas Dahlin, the founder of Visualize Your Science: "A perfect entry point in a good size, color, placement and also "scary bacteria". Very nice reading flow with the arrow as well!"